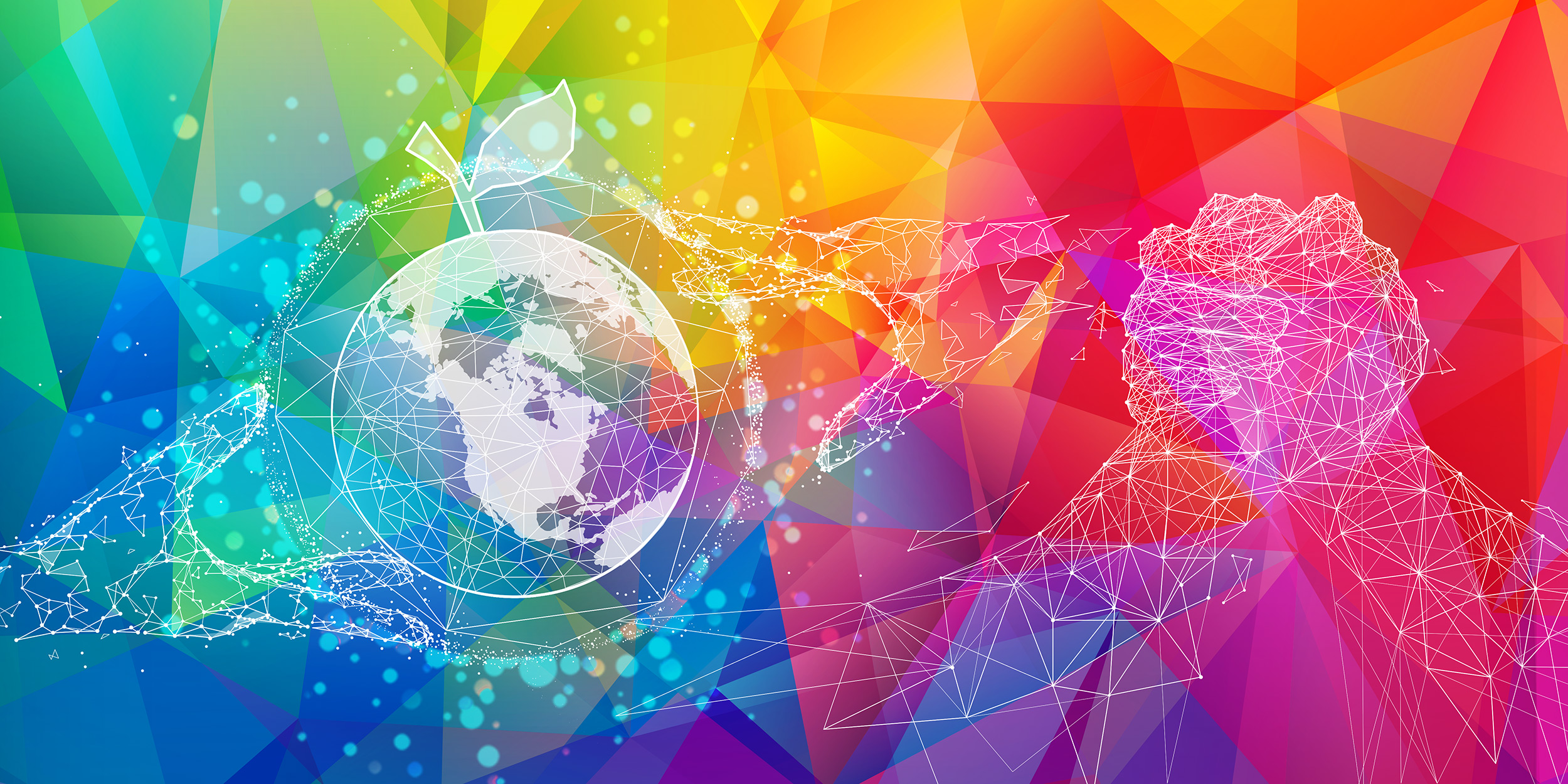 World Teachers' Day 2020
This World Teachers' Day, we are going to say 'thank you.'
These past months have been the hardest ever faced by teachers and education support personnel.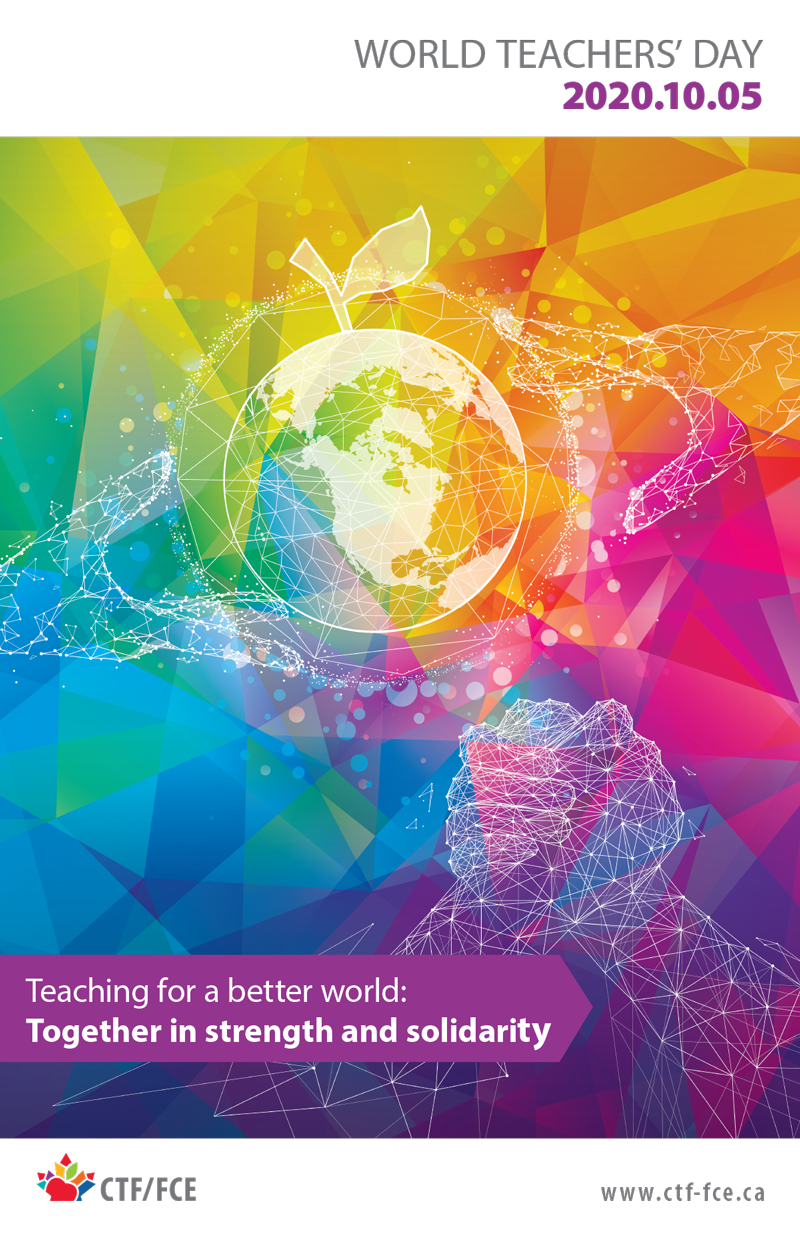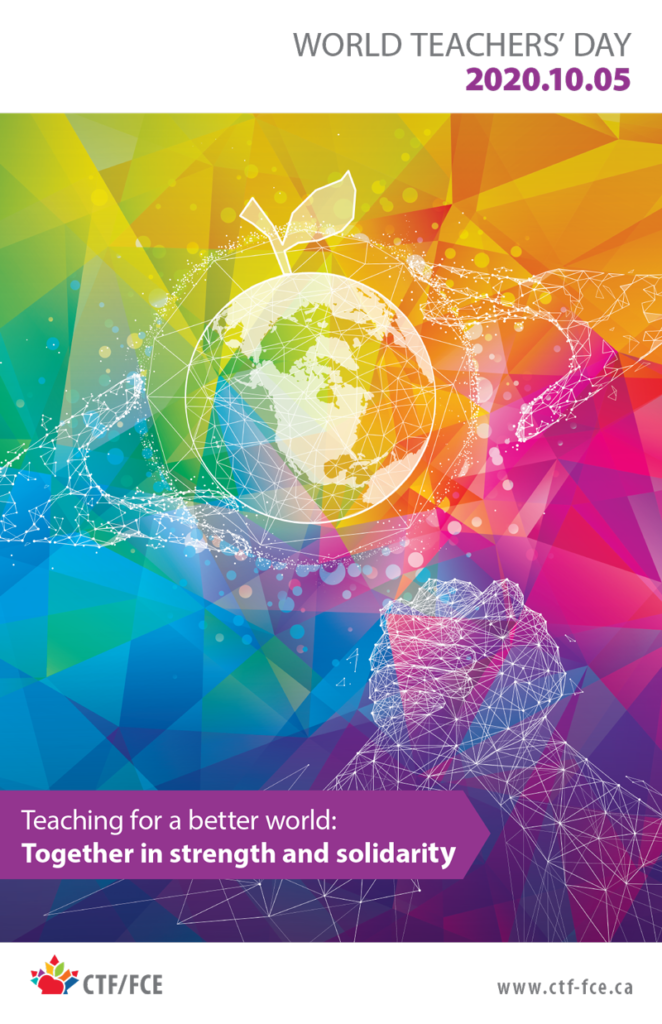 As we thank the profession, we also want to celebrate it. This year the CTF/FCE WTD theme, "Teaching for a better world: Together in strength and solidarity," is one of perseverance and dedication, for today and tomorrow.
In advance of the day, we encourage you to download the WTD poster and social media shareables, which capture the theme and spirit of the day. For a high resolution version, please contact Graphic Designer Nathalie Hardy.
Virtual Day of Action
On October 5, we invite all CTF/FCE Member Organizations to join us on what is going to be a virtual Day of Action. Even though the pandemic prevents us from gathering in solidarity, we want to flood social media with shareables and messages to mark the occasion and make sure that the profession's voice is heard.
#Red4Ed brought us all together at the beginning of the year, so let's do it again to show Canadians how important our teachers are. On October 5, we're calling on you to post your #Red4Ed pics to say thank you and to ensure that all Canadians recognize the work and sacrifice of the profession.
Join a global event
You also have the chance to join teachers and teacher organizations from around the world to share common values and celebrate the profession as part of Education International (EI)'s 24hr live virtual event. On this occasion, EI is hosting a round the world tour to celebrate and acknowledge the teaching profession. With EI's theme of "Taking the Lead," teachers and their organizations in 173 countries have the chance to strengthen their collective solidarity
As an EI affiliate, the CTF/FCE is featured in the program, so don't miss out. You are invited to tune in to learn how educators on all continents are navigating their way through the pandemic. Register here to be a part of a global event. For more information, please contact Communications Assistant Lynne Parisien.