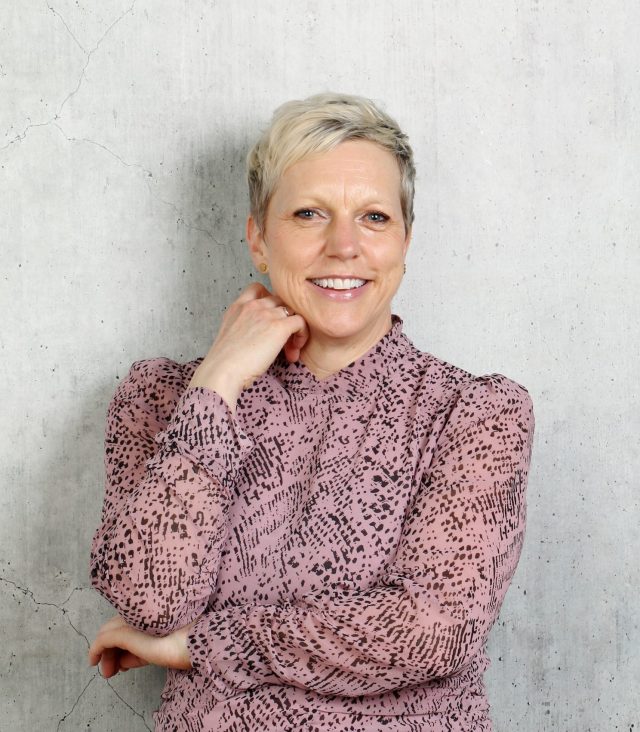 Our President
Heidi Yetman
Heidi Yetman, former President of the Quebec Provincial Association of Teachers (QPAT), began her two-year term as President of the Canadian Teachers' Federation (CTF/FCE) following the Annual General Meeting in Ottawa on July 14, 2023.
Before becoming QPAT President, Heidi was president of the Pearson Teachers' Union in Montreal after teaching Science and Art for 23 years at the high-school level. She has served as a Vice-President of the CTF/FCE from 2018 to 2019 and again beginning in 2021 before being elected as President-Designate in July 2022. From 2021-2023, she held dual roles of Executive liaison for the CTF/FCE's Advisory Committee on the Status of Women and Advisory Committee on French as a First Language.
In addition to various committee work, Heidi attended the Education International (EI) 2019 8th World Congress in Bangkok, Thailand where she facilitated a women's caucus session. Her journey has also led her to moderate the 2019 AGM Women's Caucus and a women's panel at the CTF/FCE Women's Symposium. In 2020, Heidi was a keynote speaker at the Manitoba Teachers' Society Women's Symposium.
Our Executive Director
Cassandra Hallett
Appointed Executive Director in January 2015, Cassandra started working at the CTF/FCE as a Program Officer in the International and Social Justice Program in 2003.
Cassie, as she is better known, began her career as a teacher in 1992. Teaching took her from her home province of Nova Scotia to the Northwest Territories, Nunavut, and, more recently, Tanzania; a teacher to the core, she will happily tell stories of wonderful experiences in each school she taught.
In addition to teaching, Cassie's career in education has included a variety of leadership roles. Before joining the CTF/FCE staff, she served as the first full-time Professional Development Coordinator in Nunavut and was an English Language Arts Coordinator for both the Kivalliq School Division and the Nunavut Department of Education. She was twice elected President of the Kivalliq regional teachers' association and also served on the central executive of both the Northwest Territories Teachers' Association (NWTTA) and the founding executive of the Nunavut Teachers' Association (NTA). She is a proud alumnus of the CTF/FCE's Project Overseas program (1999 and 2002).