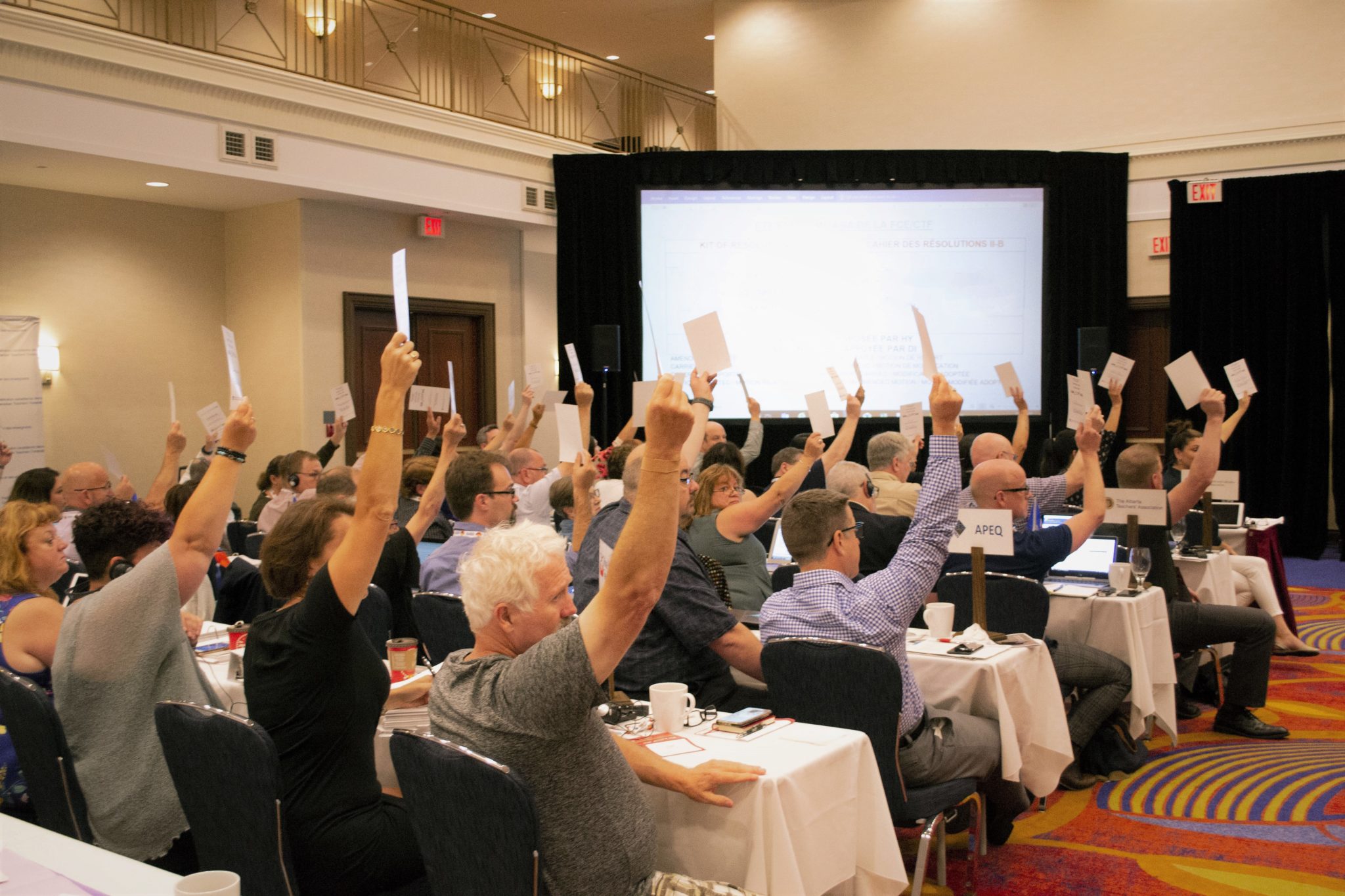 The Annual General Meeting (AGM), held in July, is the supreme policy-making body of the Federation. This meeting has final responsibility for the Constitution, Bylaws, Policy, Budget, Fees and Elections.
Key activities during this event include:
Approval of the annual budget
Executive elections
Inclusive of the Board of Directors, the Annual General Meeting is composed of delegates representing the various CTF/FCE Member Organizations. Each Member Organization and Associate Organization is entitled to representation based on their membership.
Annual Report
The Annual Report reflects the work of the CTF/FCE as directed by policy and priorities under the leadership of the Board of Directors.