Members of the Board of Directors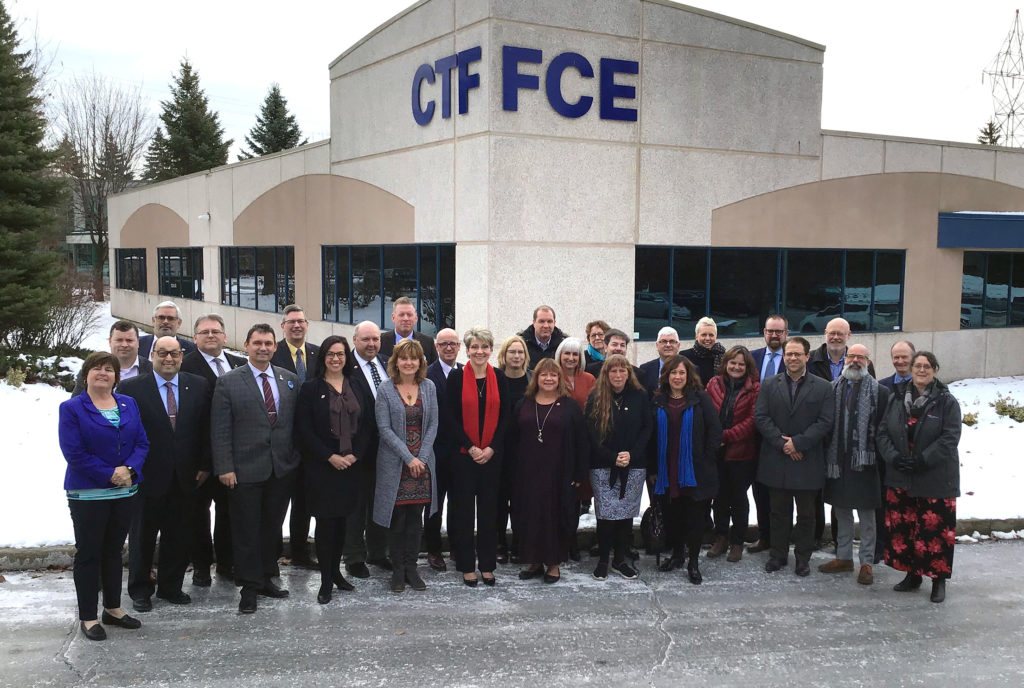 The Board of Directors is responsible for the affairs of the Federation between general meetings. It provides political direction regarding priorities as well as general oversight of the management of the CTF/FCE with respect to strategic planning, financial and accounting matters, human resources, and policies. The Board of Directors meets in November, April, and in advance of the AGM. It is composed of:
the President
the Vice-Presidents
the President-Designate (if applicable)
the Immediate Past President (if applicable)
the Secretary General
two representatives appointed by each Member Organization or Affiliate Member, and one representative appointed by each Associate Member.
The CTF/FCE President serves a two-year term. A President-Designate is elected during the second year. Vice-Presidents are currently elected annually.
Executive Committee
Shelley L. Morse

President

Sam Hammond

President-Designate

Dean Ingram

(open seat) Vice-President

Clint Johnston

(open seat) Vice-President

Jenny Regal

(designated seat for a woman) Vice-President

Liz Stuart

(designated seat for a woman) Vice-President

Cassandra Hallett

Secretary General
Directors
British Columbia Teachers' Federation
Teri Mooring

President

Amber Mitchell

Executive Director
The Alberta Teachers' Association
Jason Schilling

President

Dennis Theobald

Executive Secretary
Saskatchewan Teachers' Federation
Patrick Maze

President

Bobbi Taillefer

Executive Director
The Manitoba Teachers' Society
James Bedford

President

Danielle Fullan Kolton

General Secretary
Association des enseignantes et des enseignants franco‑ontariens
Anne Vinet-Roy

President

Pierre Léonard

Executive Director and Secretary-Treasurer
Elementary Teachers' Federation of Ontario
Karen Brown

First Vice-President

Sharon O'Halloran

General Secretary
Ontario English Catholic Teachers' Association
Barb Dobrowolski

First Vice-President

David Church

General Secretary
Ontario Secondary School Teachers' Federation
Harvey Bischof

President

Brad Bennett

Interim General Secretary
Quebec Provincial Association of Teachers
Heidi Yetman

President

Sébastien Joly

Executive Director
New Brunswick Teachers' Association
Richard Cuming

President

Larry Jamieson

Executive Director
Nova Scotia Teachers Union
Paul Wozney

President

Steve Brooks

Executive Director
Prince Edward Island Teachers' Federation
Aldene Smallman

President

Shaun MacCormac

General Secretary
Newfoundland and Labrador Teachers' Association
Trent Langdon

Vice-President

Stefanie Tuff

Executive Director
Yukon Teachers' Association
Ted Hupé

President

Ethan Emery

Executive Director
Northwest Territories Teachers' Association
Matthew Miller

President

David Murphy

Executive Director
Nunavut Teachers' Association
John Fanjoy

President

Patricia MacNeil

Assistant Executive Director
Ontario Teachers' Federation — Affiliate Member
Parker Robinson

President

Scott Perkin

Secretary-Treasurer
Ex Officio Participants
Syndicat des enseignantes et enseignants du programme francophone de la Colombie-Britannique — Associate Member
Stéphane Bélanger

President
New Brunswick Teachers' Federation
Kerry Leopkey

Executive Director
Accessibility
Provided by: