Four Leaders in Canadian Education Excellence Recognized at the CTF/FCE AGM
|
Public education
Ottawa – The Canadian Teachers' Federation (CTF/FCE) celebrated the accomplishments of four outstanding educators during its Annual General Meeting. The CTF/FCE created the annual tributes many years ago to spotlight remarkable contributions to the teaching profession and publicly funded public education in Canada.
Recognition of an Outstanding Indigenous Educator
This recognition pays tribute to a teacher who has demonstrated leadership in Indigenous education and excellence in teaching that reflects Indigenous culture.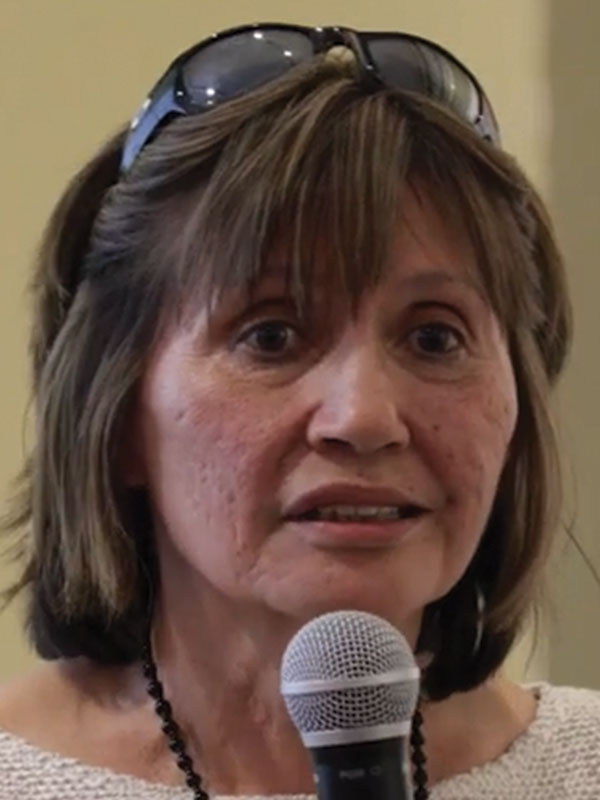 Patricia Joe
Nominated by the Yukon Teachers' Association (YTA)
Pat Joe is a First Nation woman from the Tagish Nation, the Dak'laweide Clan (Killer Whale and Wolf Crest) and is a proud citizen of the Kwanlin Dun First Nation.  She is a teacher, mother, grandmother and knowledge keeper. She has been an outspoken advocate for her culture, history, beliefs, and values which she teaches through storytelling. Her distinguished achievements in leadership, education and public service have been widely recognized by her colleagues and students who are touched by her passion to deliver First Nation curriculum in all subject areas. She is very knowledgeable in the areas of First Nation Traditional Law, Governance and Social Justice, which is evident in her work with all levels of government.
To help bring the history and culture of Yukon First Nations to life, Pat has been instrumental in many projects, including "Our Home Magazine", "From Trail to Tramway", and "Canyon City", which integrates the First Nation history, land, and first contact. These initiatives are just a few examples of her tireless dedication to deliver authentic First Nation traditional stories that continue to advance First Nation education in Yukon and throughout Canada. Pat brings honour to her grandfathers', elders', and ancestors' teachings.
As a former Deputy Chief and Chief Land Claims and Self-Government negotiator, she possesses many years of experience in the areas of politics and business. A survivor and third generation student of residential schools, Pat diligently teaches about the legacy of residential schools and the impacts on First Nations.
Recognition of an Indigenous Elder
This recognition pays tribute to the contributions of an Indigenous Elder to public education in Canada.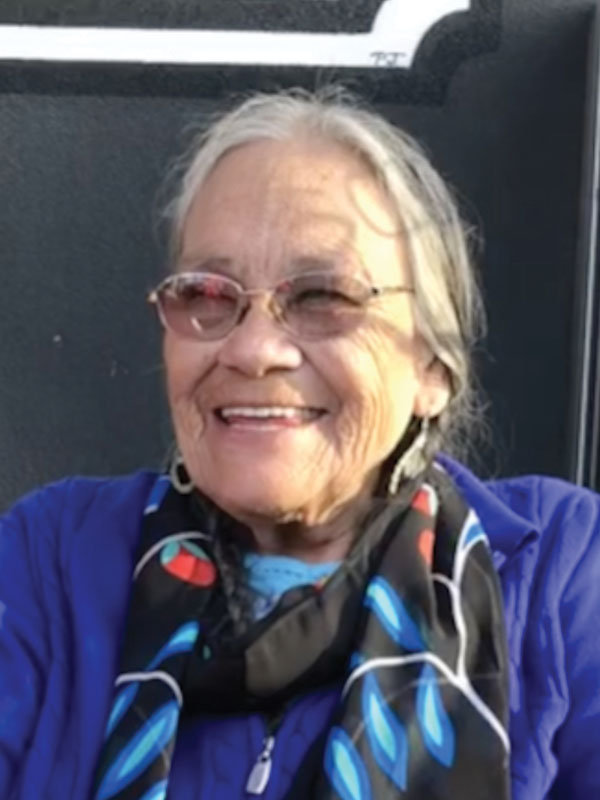 Gladys Wapass-Greyeyes
Nominated by the Saskatchewan Teachers' Federation (STF)
After taking university classes in teaching methodology, Gladys became a language instructor, teaching Cree (Nehiyaw) in First Nations schools such as Thunderchild and Muskeg Lake. The STF recognizes the critical role that language plays in the transmission and preservation of culture and acknowledges Gladys' commitment and over 30 years' experience to this priority. As a community elder in Thunderchild and elder invited to many non-First Nation communities in Saskatchewan, Gladys is a well-respected teacher and counsellor. In recent years, she developed and delivered historical and cultural resources to Saskatchewan schools for Saskatchewan's Office of the Treaty Commissioner. This work includes going into schools as part of the "Treaties in the Classroom" project.
The STF believes that treaty education is a critical component of Saskatchewan students' learning and stories and teachings of Knowledge Keepers, like Gladys, are vital to this endeavour. Gladys continues to be invited by teachers, school divisions, the Ministry of Education and the Office of the Treaty Commissioner to speak and share her teachings, helping educators introduce, promote and maintain the history of Indigenous people in the province and use that knowledge as a foundation for strong relationships.
Special Recognition Award
This award is presented to individuals for meritorious service to education and the teaching profession at the provincial and national levels.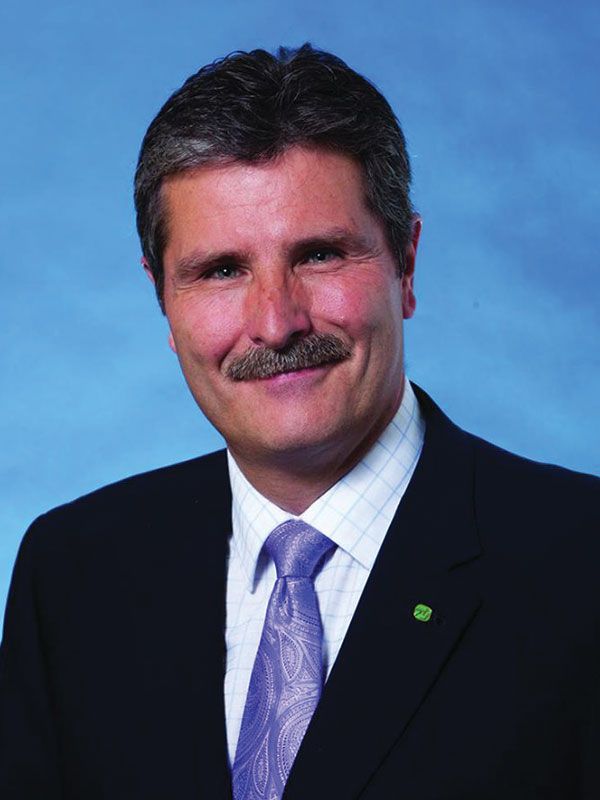 Paul Taillefer
Nominated by l'Association des enseignantes et des enseignants franco-ontariens (AEFO)
A former AEFO and CTF/FCE President, Paul Taillefer completed his studies at Laurentian and Western Universities before teaching at Thériault, a French high school in Timmins, Ontario. Thereafter, he became involved in the AEFO, first in his local unit where he held several positions, including Chair of the Negotiating Committee. Paul has over 30 years of experience in the teaching profession. He served as the full-time President of AEFO's North-East Catholic unit in Northern Ontario from 2001 to 2004. A member of the AEFO Board of Directors since 1998, he served on the provincial Executive Committee for nine years.
In 2004, he was elected President of the provincial AEFO, a position he held until 2008. In 2010, he represented the AEFO on the Board of the Ontario Teachers' Federation (OTF). He was also Vice-President of the CTF/FCE for which he chaired the advisory committee on French as a first language. He was President of the CTF/FCE from 2011 to 2013. At the 2010 AEFO convention, he was awarded the title of Life Member. Only 15 other AEFO members have received this honour since the founding of AEFO. Internationally, he actively participated in the Comité syndical francophone de l'éducation et de la formation (Francophone Labour Committee for Education and Training) and in the activities of Education International.
Public Education Advocacy Award
This award recognizes dedicated, long-standing service, as well as major contributions to benefit publicly funded public education.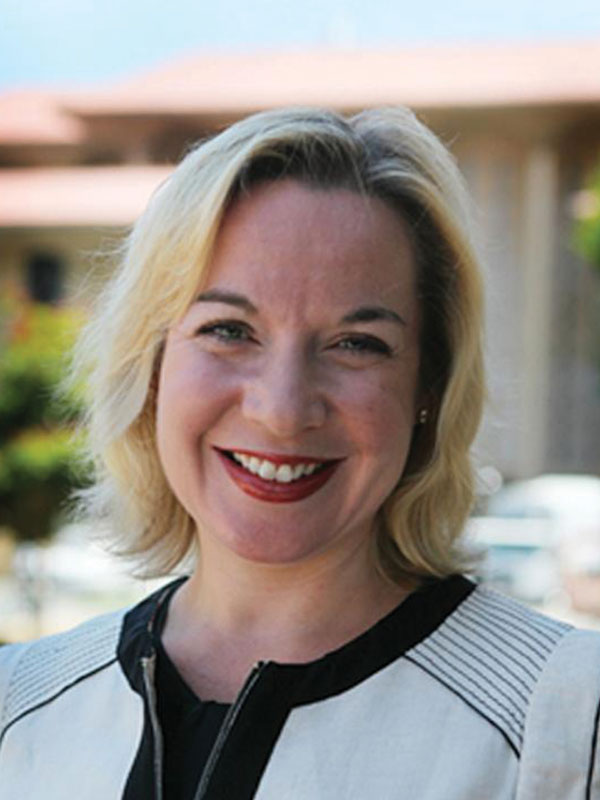 Dr. Carol Campbell
Nominated by the Ontario English Catholic Teachers' Association (OECTA)
Dr. Carol Campbell has dedicated her career to research, policy and practice in support of high quality publicly funded education. From 2005-2010, Dr. Campbell was Senior Executive Officer of the Literacy and Numeracy Secretariat at the Ontario Ministry of Education. She was later appointed Ontario's first Chief Research Officer for Education and became the founding Director of the Education Research & Evaluation Strategy Branch.
An Associate Professor of Leadership and Educational Change at the Ontario Institute for Studies in Education at the University of Toronto, Dr. Campbell is Director of the Knowledge Network for Applied Education Research (KNAER), a tripartite partnership between the Ontario Ministry of Education, University of Toronto and Western University to advance the mobilization and application of research for educational practice in Ontario.
Dr. Campbell held one of the researcher positions for the Teacher Learning Leadership Program, which overwhelmingly supported self-directed teacher-led professional development. She has presented these research findings internationally, including at the American Education Research Association annual meeting. Dr. Campbell led the assessment review that thoroughly examined EQAO standardized testing in Ontario, and other assessment practices. Her research consistently supports teacher assessment data over large-scale assessment.
The Canadian Teachers' Federation
Founded in 1920, the Canadian Teachers' Federation is the national voice for the teaching profession. As the national alliance of provincial and territorial teacher organizations, the CTF/FCE represents over 300,000 elementary and secondary school teachers across Canada.
Media contact
Andrew King,
Canadian Teachers' Federation (CTF/FCE)
Contact
Mobile: 819-213-7847