|
Activism
,
Democracy
,
Election
,
Environment
,
Political action
Federal elections are exciting. The needs and wants of Canadians take centre stage, in the headlines, at dinner tables, and at the watercooler. Party leaders traverse the country to pitch their visions of the future. A frenzied media churns out opinion on daily horserace polling that tracks who's up, who's down and who's out. Then we vote, and life swiftly goes quiet again. Yes, elections are a rush of adrenaline, but as far as democracy goes, they are only a snapshot.
In truth, the real democratic work is largely thankless. It happens when no one is watching, between elections, free of attention and glamour. Democratic progress and positive change do not begin or end at the ballot box. Instead, months, years, and even decades must pass before the will and desire to change becomes an election issue, before a new reality takes hold.
On rare occasions when those silent steady efforts and the bright lights of elections meet, action and mass movements have the power to ignite both political action and our collective imaginations. We are in the midst of one of those moments.
Now, I've long been skeptical when it comes to the effectiveness of protest marches. The first time I took to the streets was in 2003 to oppose the U.S. invasion of Iraq; a period of my life that marked a political coming out of sorts. I felt empowered being surrounded by thousands, and knowing that millions around the world were marching in unison felt great. The voice of the people seemed to be echoing. Weeks later Iraq was invaded, and 16 years onward the repercussions of that decision continue. Protests be damned.
Or so I thought. More recently, with the climate movement, led by 16-year-old Swede Greta Thunberg, growing far beyond its European roots, I have rethought my dismissal of strikes. The climate strikes taking place around the world are garnering the attention they deserve. If people aren't paying attention, they really should start.
On September 27 Greta took Montréal by storm. The turnout of more than half-a-million marchers brought the city to a halt, and hopefully with it the consciences of remaining climate skeptics and apathetic citizens. If it wasn't already evident, the strikes are no fad, because there is no more time to waste.
As a civilization, our task is daunting; one that banning plastic straws and bags does not solve. For real change means giving up many comforts and luxuries that we have all over enjoyed. Entitlements that are killing our one and only home.
As we prepared the CTF/FCE's "I Teach, I Vote" campaign for the 2019 federal elections, the strikes, our climate predicament, and Canada's role in leading the way toward a more sustainable, positive future, were front and centre in our minds. Elections are important, but the simple act of casting a ballot once every four years does not replace the daily democratic actions made by many people who never make the headlines. And this includes teachers.
Every day we trust teachers across Canada to not only educate our children, but to guide them through the noise and help them make sense of the future challenges they are bound to face. As we can see with the climate strikes, it is our children who are now leading the way, and it's their teachers who can help students' voices be heard across the country on election day.
Of the five election priorities highlighted by the CTF/FCE, climate change is but one. The others include poverty, mental health, gender equity, and strong unions and labour rights. Taken together, these five areas have the potential to seriously help improve the lives of many.
The "I Teach, I Vote" campaign is one way that the CTF/FCE is helping teachers and the public at large realize the influence they carry, to remind them that they are in a unique position of empowerment and to empower others, especially our youth. Our teachers are on the front lines of some of the most pressing issues facing all Canadians. Their classrooms are microcosms of society, revealing both what benefits and ills us across all spectrums, which is why we should be listening to them. So now, as an election looms and the protests grow, teachers have the opportunity to take their experiences to the ballot box and bring some of our biggest societal challenges to the fore. As far as the current protests go, I hope these marches shape the political agenda. These climate strikes are not only a message about the environment, but rather a changing of the guard in real time. Instead of a generational passing of the torch, our youth are ripping it from our hands, demanding action today, not tomorrow. What began with one girl sitting alone in protest on the steps of the Swedish Parliament has in just one year become a global movement. If one person was able to do that, then certainly the rest of us can and should respond by exercising our democratic right to move the agenda. To show that mobilizing in the streets does work to change policy in the halls of government, let's prove it on election day.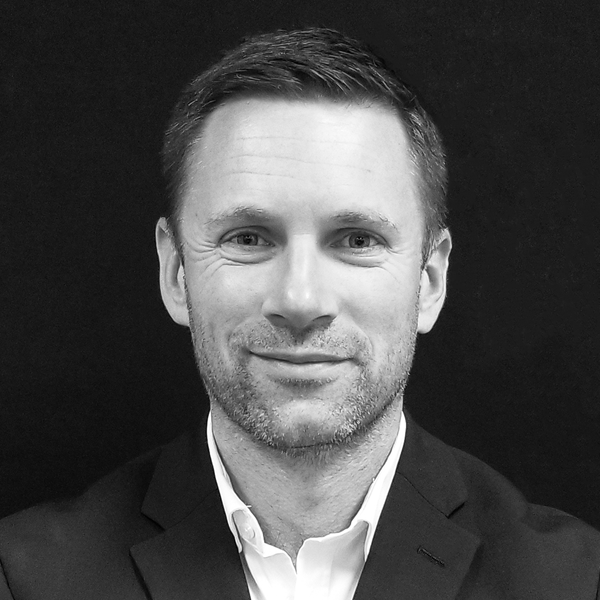 Andrew King, Communications Director of the CTF/FCE