Copyright and Fair Dealing: A history of advocating on behalf of teachers and students
|
Copyright
,
Educational resources
As I reflect on the theme for this edition of Perspectives, I recall one of my first and finest teacher mentors, Dr. Ursula Kelly (then a professor in the Faculty of Education at Saint Mary's University in Halifax, more recently at Memorial University in St. John's). Among many other lessons, Dr. Kelly taught us the power of a good resource in the hands of a thoughtful and skilled teacher. She ensured we knew how to use text to spark inquiry, critical thinking, creativity and much more in our students and in each other as would-be teaching professionals.
Over the years, having taught students and worked with teachers in several contexts where there was a paucity of contextually relevant print resources (including communities throughout the Northwest Territories and Nunavut as well as in Dar es Salaam, Tanzania), I have often recalled Dr. Kelly's advice. She encouraged us to never squander a good resource but, rather, to thoughtfully prepare to have students engage with it through meaningful pre-reading, reading, and post-reading activities. She helped us learn that an extract was often the only catalyst needed to ignite student engagement. And she ensured we knew to always give credit where credit was due – to the creators. This was Fair Dealing in action.
Fair Dealing is important for teachers and students. Even the Supreme Court of Canada agrees with its 2012 ruling that it is fair for teachers to communicate or make copies of "short excerpts" from a copyright-protected work for students in their classes without having to purchase a copy for each student in a class. This ruling prompted the education community to develop Fair Dealings Guidelines to help teachers and students better understand the do's and don'ts of copying materials for educational purposes.
The guidelines continue to be shared widely with schools through Member organizations, ministries of education, school boards, social media, and in the Copyright Matters! booklet which was jointly produced by the CTF and the Council of Ministers of Education Canada (CMEC). You might have seen this booklet by your school's photocopier.
However, the Fair Dealing provisions of the Copyright Act are at risk because of heavy lobbying by educational publishers, writers' groups and Access Copyright.
CTF President H. Mark Ramsankar recently appeared before the House of Commons Standing Committee on Industry, Science, and Technology which is currently reviewing the Copyright Act.
He urged the Committee to maintain fair dealing provisions which balances the protection of both creators and students. Among other things, speaking on behalf of educators, President Ramsankar shared current CTF policy which states in part:
"Creators of original works are entitled to reasonable reward for the use of their works and protection from misuse and/or pirating of their works.
…Copying and duplicating of materials for in-school use should be permissible without copyright infringement, subject to appropriate guidelines to protect the legitimate interests of creators and publishers.
…Simple procedures should be established to facilitate copyright release and the determination of reasonable fees or royalties, where applicable, on material for school use."
The CTF knows that copyright infringement is of key concern to educators across the country. The education sector believes that clarity and balance in the Copyright Act must be vigorously championed, such that copyright infringement is eliminated and that every student and teacher can be assured of timely and fair access to materials.
The CTF also knows that teachers and education workers are professionals who respect copyright and teach respect for copyright. In fact, many are also creators producing materials for the classroom. And they are teaching our future Canadian artists.
Our experience tells us that teachers seek clarity in copyright law and are risk-averse when it comes to any uncertainty involving copyright law. They will not copy material if there is any doubt; they do not copy whole textbooks.
The classroom today looks very different from the classroom of ten years ago. Technology has brought new opportunities. Both pedagogical practices and class resource materials are evolving to take advantage of the changes brought about by the Internet and digital technologies, and accelerated by the use of OER and education learning systems. Over the last decade, there has been a dramatic shift from print-based resources like textbooks to digital resources. Today, teachers are challenged to find new, effective ways to teach using our evolving technologies. They are creating their own materials, using more collaborative approaches to content creation and engaging students more to learn using online resources.
In 2012, the federal government changed the Copyright Act to include "education" as a stated purpose in the "fair dealing" provision of the act. This approach gives teachers and their students access to a wide range of resources they need. Teachers and their organizations view the current Copyright Act as good public policy that achieves an important balance between user rights and creator rights. In fact, Education International (EI) holds Canadian Copyright legislation in high regard.
In the coming months, the CTF will continue to be a strong advocate on this topic; just as I am sure Dr. Kelly continues to nurture the very best in teacher candidates. Our students deserve no less.
Attention teachers: Thinking of using a copyright-protected work? Use this tool to find out if the use is allowed under fair dealing. www.fairdealingdecisiontool.ca/DecisionTool/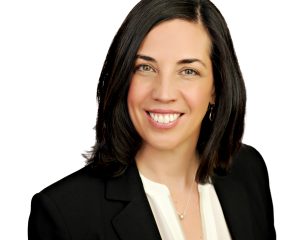 (Cassandra Hallett is the CTF Secretary General)