PELF enters elementary school!
|
Educational resources
,
Francophonie
Over the course of the 2017-2018 school year, about 100 videos were produced for elementary level teachers thanks to the cooperation of dozens of teachers across the country who generously agreed to participate in the project with their students. These videos add to the 168 videos already available to secondary level teachers (pelf.ca).
What is PELF?
The Pédagogie à l'école de langue française (PELF) (pedagogy for French-language schools) refers to a teacher training concept specifically designed for Francophone minority settings in Canada. PELF was designed by and for teachers. It was developed by committees of experts based on the most recent research in the country.
Who is PELF meant for?
PELF is for teachers working in French-language schools in minority settings in Canada.
What is PELF's goal?
PELF's goal is to respond to the specific needs of French-language minorities in order to help students succeed in school and build their identity as Francophones.
What tools are available on pelf.ca?
Above all, PELF is a how-to toolbox. It suggests "how-to-be's" and "how-to-do's" in a Francophone minority setting. Videos recorded in classrooms across Canada present a wide range of situations common to French-language schools. They address a variety of topics, including linguistic and cultural identity, language quality, exogamous families, autonomy, accents, language and social media, language rights, personal and collective empowerment, community services in French, the active role of youth in the Francophone community, cultural diversity as seen by students, the power of intergenerational relations, Francophone cultural references and much more. They suggest effective courses of action.
What is the foundation of PELF?
PELF is based on the principle that the linguistic and cultural context in which students live has a significant impact on their language development. The linguistic and cultural context also appears to affect how students do at school, how they identify themselves culturally and linguistically, and how they commit to their identity and community.
The responsibility for shaping the context that frames students' lives should not belong solely to schools. Other players like the community, institutions, Francophone organizations and the government all have a role to play to make sure Francophone communities achieve what the authors Landry, Allard and Deveau (2010) call "cultural autonomy".
Although schools cannot lead the quest for cultural autonomy alone, as extensions of the family, they lie at the heart of students' language socialization. Indeed, because students spend so much time at school, teachers play a pivotal role in each child's language and identity development.
What are PELF's key concepts?
PELF was designed with a view to integrating theory and practice. PELF's conceptual framework relies on two main conditions: healthy interpersonal relationships (pleasant atmosphere, respect for others, acceptance of diverse perspectives and linguistic and cultural backgrounds) and the sharing of influence (everyone has a role to play and a say in decisions about learning).
In addition to these two main conditions, the conceptual framework includes four key concepts that allow teachers and students to experience a pedagogy that takes into account the realities of Francophone minority settings. These concepts are interrelated and complementary, and are as follows:
Actuelisation: The process of students and teachers enriching their linguistic and cultural knowledge and skills by exploring together facets of the Francophonie from a contemporary perspective;
Conscientisaction: The process of students and teachers developing awareness of Francophonie issues, and taking action to address them;
Dynamisation: The process of students and teachers building their linguistic and cultural confidence, and their motivation to engage in the Francophonie;
Sensification: The process of students and teachers experiencing contextualized learning opportunities that give meaning to what is happening to them in relation to the Francophonie.
To learn more, visit pelf.ca.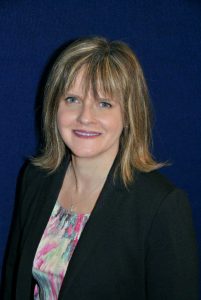 (Brigitte Bergeron is the Director of the CTF Francophonie Program.)