The care afforded me by my teachers made all the difference
|
Violence
"Cassie Hallett, please report to the office immediately following morning announcements." I can still hear the vice-principal's voice—strong, clear, and just a tad sterner than usual, over the school PA. I was 14 years old, in Grade 9, and I could not imagine why I was in trouble. I took a deep breath, tried to stop my feelings from showing on my cheeks, felt the eyes of many classmates staring my way, and, in the limited glances I dared to make, saw smug smiles on some (seemingly delighted that I was in trouble).
Minutes after arriving in the VP's office, the situation became clear. I wasn't in trouble. I was being given a safe haven. The VP had called me to his office because he, and some of my other teachers, had noticed me becoming increasingly withdrawn. A week before, as my classmates and I filed out of his Social Studies classroom, he had complimented me and asked me if I was okay. Mindful of the watchful eyes and inquiring ears, I was resolute in my reply, "Absolutely. I'm fine! Thanks, sir." I tried to block out the smirks I heard behind me and got on with my day. Little did I realize I hadn't fooled this teacher vice-principal for a second.
Along with several of the other well-qualified caring professionals in the public junior high school I attended, he was worried about me yet wise enough to know that the changes he was observing in my engagement in class and activities may have been a result of bullying. While intervening to keep me safe and cared for, these educators had devised a way to talk to me that peers wouldn't detect—make it seem like I was in trouble.
Was their plan perfect? Probably not. Was it well-intentioned and effective? Yes, absolutely! 35 years later, I recall much more than the anxiety I felt upon hearing my name on the PA; I remember the care afforded me by my teachers and I know it made all the difference.
The CTF-FCE firmly believes in and advocates for quality public education as a human right. We firmly believe that in order for every child to benefit from quality inclusive publicly funded public education, schools must be safe and caring places for all students, teachers, and education workers. This year, the CTF-FCE, along with many Member organizations, has been releasing research to help us better understand the increasing violence in schools. As discussed in the article titled "'Violence' in the Classroom," findings from this research will better enable all of us to address the fundamental causes of violence so that we can stem this growing tide.
As some readers will be aware, delegates to the CTF-FCE AGM in July 2018 approved various advocacy priorities for the Federation for this fiscal year. Including are several issues that speak directly to the need for schools to be safe and caring places for all. Over the course of this year, and beyond, teachers, students, parents and, indeed, all who care about quality public education will see your national teachers' organization, the CTF-FCE, advocating on behalf of the teaching profession on many fronts including the following which directly impact safety in our schools:
improved resourcing to address root causes of violence in public schools against teachers and students, including but not limited to mental health, behavioural, or special needs of students, and social economic disparity;
adequate resourcing for schools, particularly for inclusion;
improved access to mental health resources, supports, and services to assist students, teachers, and other education workers;
labour rights to be seen as human rights, in Canada and abroad;
gender equity in CTF-FCE Member and partner organizations.
If you or your organization are aware of research or initiatives that address any of the above, please send details to the CTF-FCE, care of Wendy Noble, [email protected].
In closing, I extend my thanks to John Stone—your social studies classes were excellent; we all learned a great deal about the world around us; humanity past, present, and future; and our responsibilities to society and the planet. However, it isn't the geography or history that I most associate with you. I will always remember you for the care you showed all of your students and how you made school safe for me. Thank you!
---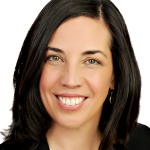 Cassandra Hallett is the Secretary General of the CTF-FCE.