Canadians of African Origin – National Icons for 2019
|
Activism
,
Diversity
,
Social Justice
Before we had a Black Canadian woman grace the front of our new $10 bill, we had an African Canadian man honoured by having a national day named after him. Both Viola Desmond and the Honourable Lincoln Alexander are products of the soil of this country and in sharing their stories, we share the diversity of our country and the realities of our progress to date.
2019 is part of the UN International Decade for People of African Descent with the theme of recognition, justice and development. As part of the objectives of this decade, in marking the arrival of the first large wave of enslaved Africans to the west, we might wish to discuss, provide resources, create learning opportunities, go on field trips, involve ourselves in heritage fairs, youth conferences as well as have speakers all with the goal of discussing our fundamental freedoms from an anti-racist perspective.
If the goal of education is to help to prepare young people to take on the challenges of tomorrow, then we need to speak to privilege, inclusion and the challenges that still remain due to the legacy of enslavement in this country, as well as the numerous waves of entry of Black people prior to Confederation all the way to the present. This is not to say that there has been no improvement, but rather that we cannot work from a position of having 'arrived'. The social justice work continues and our students are the ones to carry forward this work.
In Viola's story, we learn of her initiative in securing training in the beauty business, of her success in sharing this knowledge with others through her creation of a training school, of her creativity in developing make-up products for Black women and of her efforts to expand her reach only to be frustrated by a chance visit to a movie theatre in a town far from where she resided. Seating herself in what turned out to be the 'white' section because she wanted to better see the screen (her glasses had been left in her car while it was being repaired) Viola refused to go to the balcony. Forcibly removed from the theatre, she was imprisoned, and subsequently accused of defrauding the government of a cent in tax money…the only way they could charge her. That her 'charge' was based on money makes her presence on our current legal tender deeply symbolic. In going public with her experience, her bravery helped to rouse the community and eventually resulted with the end of segregation in Nova Scotia.
Unlike Viola, who had long roots in Halifax and who was an 'indigenous Black' of generations, the Honourable Lincoln Alexander or "Linc" was the Canadian-born son of Caribbean immigrants to Toronto. With the breakdown of his parents' marriage, Linc ended up with his mother and her relatives in New York City. Here Linc saw, within the Black community, a diversity of skills and professions forging the idea for him that it was conceivable that he could hold a position beyond that of porter, the job his father and many other African Canadians were relegated to. The family returned to Toronto and Linc joined the Royal Canadian Air Force serving as a Corporal. He accepted a position as a machinist but yearned for more. He earned a degree at McMaster before entering law. Due to the discrimination that he and other lawyers encountered, he established what was likely the first multicultural law practice in Hamilton. Linc still sought to do more. His initial run at politics while unsuccessful, still motivated him to try again. He then became the first Black Canadian Member of Parliament, the first Black Cabinet Minister and the first Black Canadian Chair of the Workers' Compensation Board. He is notably the first African Canadian to hold the Office of Lieutenant Governor. In addition to being the first member of his family to graduate university, Linc was also the first person to serve five terms as the Chancellor of the University of Guelph.
So what are the lessons from the past, from these two nationally recognized figures, that can inspire us to take action today?
To start, we need to recognize that there are people of African descent right here, in this country, who have made significant contributions to Canadian society, and that they are a diverse group. Both the stories of Desmond and Alexander are examples of the vast number of African Canadian stories that exist of resilience, determination and actualization.
We also need to help our students understand that although they may not always succeed at tasks that they undertake, there is value in trying and practicing. We need to encourage our students to speak out in defence of themselves or others when they note challenges to rights and freedoms.
We need to provide diverse examples in our curricula, learning opportunities and staffing—at all levels, that reflect many racial and ethnic realities. Our students need to see themselves reflected in the books they read, in the professional or authority figures they may encounter. "If you can see it, you can be it."
Perhaps, most importantly, from the long history of Black people in Canada, there needs to be a greater commitment to staying in school, to education, to life-long learning that we, as educators, can encourage through our engaging teaching methods and our choice of diverse, inclusive African Canadian resources and experiences: curricula, books, guest speakers, exhibits, music, film and dance…during February Black History Month and all year.
"If you can see it, you can be it." Educators are depended on to introduce those resources and share those experiences that our students not only have the opportunity to learn from but which help empower them to take on the challenges of today and tomorrow.
References:
Sadlier, Rosemary. The Kids Book of Black Canadian History, KidsCanPress. https://www.kidscanpress.com/products/kids-book-black-canadian-history?fbclid=IwAR2BqVoLNMmdouzJ1cZby6MBvSC82QUTbEkAd-pEsNBPZk2uLdyRRF4Yum0

Speak Truth to Power Canada: Defenders for Human Rights

Black History: Livingstone and Alexander | Canada Post

John Ware and Viola Desmond | Canada Post
---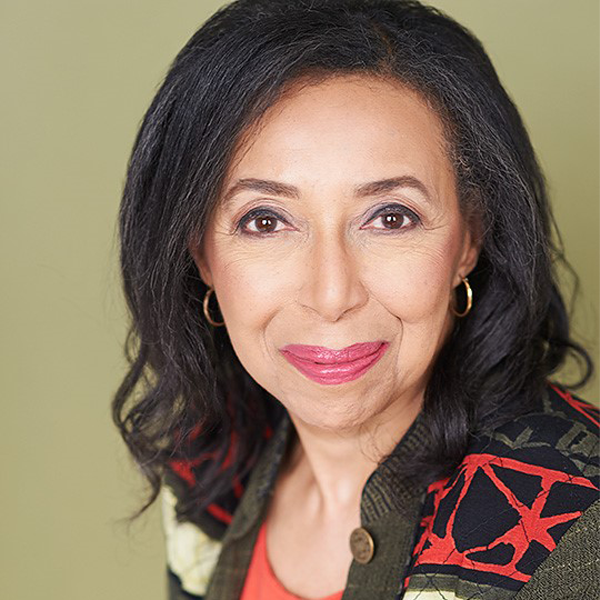 Rosemary Sadlier is a past President of the Ontario Black History Society and is one of Speak Truth to Power Canada's human rights defenders.