|
Gender equity
,
Social Justice
I became the Secretary General of the Canadian Teachers' Federation (CTF-FCE) in January 2015. I was almost 48; the CTF-FCE was 95. Despite the Federation's long history proudly representing a profession primarily made up of women1, I was the first woman named to the role of Secretary General. As a member of the staff, with a dozen years' service, and several months orientation to the role, I felt I had a good sense of what lay ahead. In 2015, I was deeply proud of and grateful for the opportunity to serve the profession, member organizations, and staff. I remain humbled by and thankful for the opportunity to lead the Federation's staff team to implement and advise on the direction set by delegates to our Annual Meeting, the Board of Directors, and the Executive Committee. That said, nothing fully prepared me for the gender-based bias I have faced since 2015, at work and at home.
I could fill pages with examples of things said both to and about me that many would immediately recognize as words that would never have been uttered about prior Secretaries General, as they were all men. I am not going to do that here though. One reason is that I would hate to trigger pain for others when I am unsure of the supports they may have around them. Also, believing that something isn't really a problem if there isn't a solution, I prefer to focus on the way forward – on those initiatives and actions that the Federation is taking to erase gender-based inequities and to move forward for those who identify as women, and, really, for everyone.
June 2019 is a month of highlighting the CTF-FCE's commitment to erasing gender-based inequity. Our annual Women's Symposium has grown from strength to strength. Again this year, it is a sold-out event bringing sisters from across the country together in Vancouver for an intense day of learning and camaraderie before joining the world's largest conference on the rights of women and girls – Women Deliver. At the CTF-FCE Symposium – "Women Deliver Public Education" – we are going to hear from women of various backgrounds at different stages of their leadership journeys and we will launch Fem•Lead•Fém. The first of its kind, Fem•Lead•Fém is a CTF-FCE web‑based resource to support women in leadership in teachers' unions. Already, it contains a wealth of information on the strategies, structures, and supports needed to ensure women are in leadership positions in our organizations, and it will grow over the years with the contributions of many.
The Advisory Committee on the Status of Women continues to play a pivotal role in the Federation. This year, in addition to providing important input into the annual symposium and the Fem•Lead•Fém resource, the Committee has looked at the governance structures of the CTF-FCE and made a recommendation to ensure women are always represented on the Executive Committee (EC). The Board of Directors has further recommended designated seats for women on the EC (to take effect in the Federation's centenary year) to the upcoming Annual General Meeting (AGM). This July, AGM delegates have the opportunity to debate and vote on this.
For the past three years, the CTF-FCE has partnered with Plan International Canada on the Youth for Gender Equality (YGE) project. As co-lead and with responsibility for ensuring the wide participation of francophone Canada, we are proud to participate in the launch of the YGE Youth-Led Roadmap for Gender Equality and look forward to supporting the vision of youth.
In the fall of this year, together with the Uganda National Teachers' Union (UNATU), and funded by Global Affairs Canada, the CTF-FCE begins work on the Simameni initiative. Simameni continues UNATU and CTF-FCE collaboration to support girls' education, specifically addressing the supports necessary for girls to successfully transition from upper elementary to secondary school. We are grateful to Global Affairs Canada for funding this initiative and proud to be one of only 21 proposals selected from almost 200 applications (from small to mid-sized organizations).
Those are but a few examples, of the CTF-FCE's newest initiatives to advance gender equity for all. I encourage readers to check out Fem•Lead•Fém, follow our work, and contribute your ideas to erase gender inequities. I began this brief piece noting that I am the first woman to be Secretary General of the CTF-FCE. As I said when appointed, and much attention was paid to the fact of my being "the first", "what is more important, is that I not be the last!" Teaching is predominately and for very strong reasons a feminized profession2; as long as that is the case, it is essential that women be strong in number and voice among the profession's leadership. For this to be possible we must all attend to the necessary strategies, structures, and supports for success.
---
Women in administrative positions – In 1996, women accounted for more than 60% of the teaching workforce, yet only 36% were in administrative positions. This number increased to 58% in the 2016 Census, however, the number of women in the profession also increased during this time to 74%. Statistically speaking, more women were in leadership positions in 2015-2016, but more women were also teaching, making the relative improvement marginal1. For similar reasons stated in the historical perspectives section, sociologically, the idea that women were not meant for positions of leadership due to their biological difference continued to permeate the literature well into the 1970's.
1 Canadian Teachers' Federation, 2018, Educator Gender Statistics: Public Elementary-Secondary School Educators in Canada, p. 4.
2 Pamela Rogers, Women teachers in Canada: A brief commentary on the "feminization" of school teaching, p. 3.
---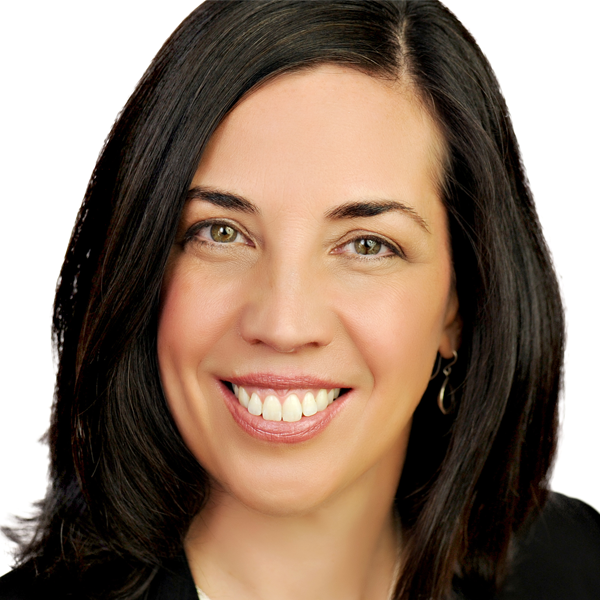 Cassandra Hallett, Secretary General of the CTF-FCE.